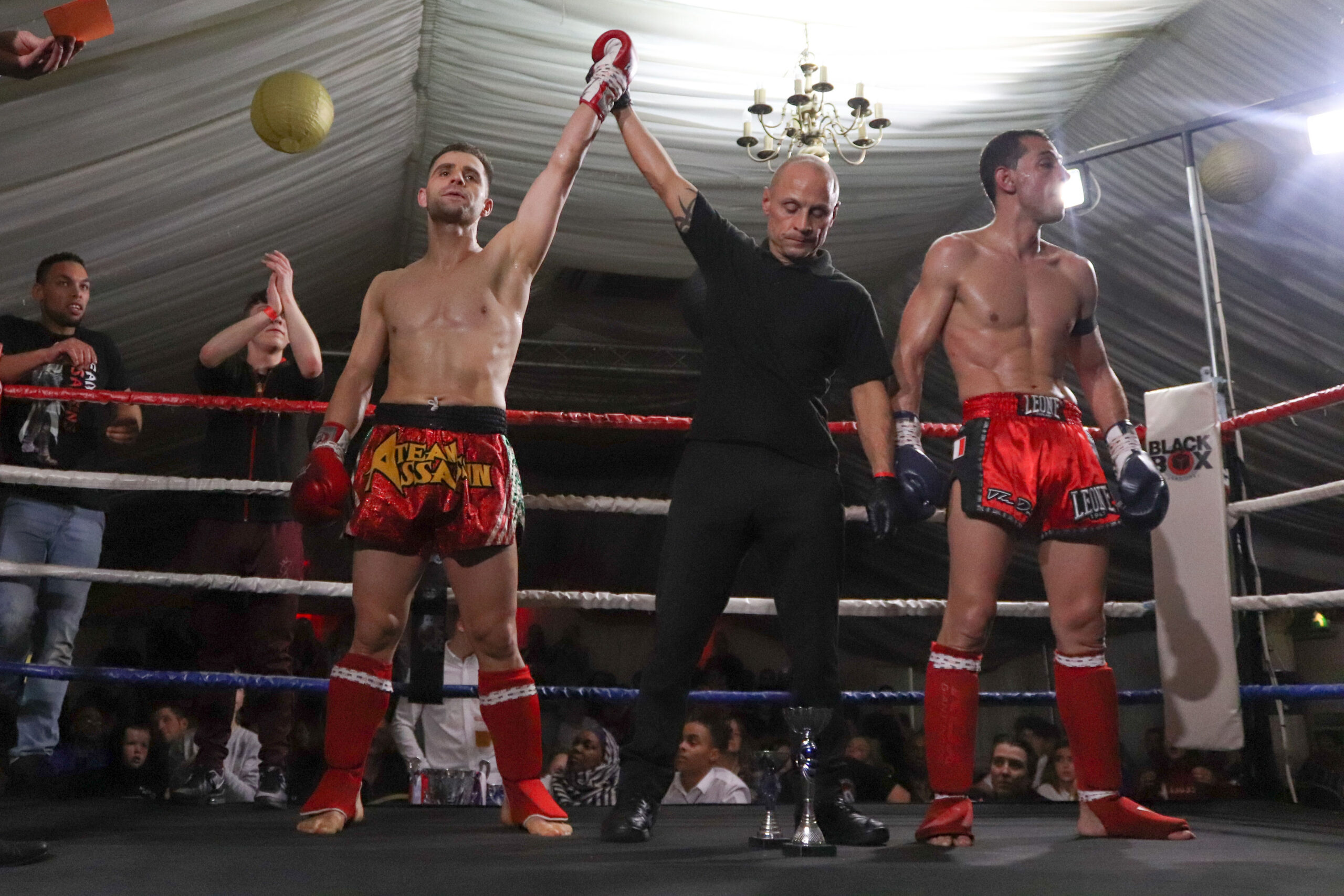 01 Mar

COACH ALEKSANDER'S K-1 KICKBOXING COMEBACK FIGHT
SATURDAY 23RD FEBRUARY 2019
ENGLAND -vs- SPAIN
"THERE'S NO TALENT HERE.

 

THIS IS HARD WORK, THIS IS AN OBSESSION"
"WINNERS ARE NOT PEOPLE WHO NEVER FAIL, BUT PEOPLE WHO NEVER QUIT!"

Coach Aleksander had his k-1 kickboxing comeback fight on Saturday 23rd February 2019, after a three-month intensive training camp, and was represented by Assassins Muay Thai based in Melton Mowbray, the home of 'Pretty Killer', Iman Barlow, 17 times World Thai Boxing Champion, where he attended intensive 3-hour kickboxing training sessions every Sunday for 3 months, in addition to doing his own gruelling training sessions twice a day.  It had been several years since Aleksander last stepped in the ring, so this was a very significant and 'make or break' fight in his career, not only for him, but for the whole Eagle family, his training partners and everyone that had participated in his fight preparation and training regime from day one, since he made the decision to re-enter the ring.  Actually, the most difficult decision was choosing his entrance music! :-)
Around 70 members and former members, including parents and children attended the show in Melton Mowbray to support and cheer on their Coach.  Everyone waited in anticipation for his fight which sat number 20 out of 24 on the fight card, just prior to the title fights and the main event.
When Aleksander entered the ring, the noise around the arena was electrifying as everyone chanted 'Alex, Alex', and the atmosphere was so joyous, exhilarating and also inspiring to see Aleksander come back after so many years, with a lot of pressure to perform well in front of the crowd.
In the first round both fighters went fast and furious.  His Spanish opponent wanted to surprise Aleksander, but Aleksander expected this in the first round.  He managed to put his opponent against the ropes in the first 30 seconds of the fight, establishing his game plan and hammering him with lethal liver shots.  Aleksander remained both offensive and defensive throughout, catching his opponent with some spectacular and powerful punches to the head.  Round two was just as explosive with Aleksander blocking and catching his opponent's low kicks and using his counters, push kicks and knees effectively to dominate him.  He dropped his opponent in the second round with some explosive body shots and a huge right cross which did the final damage and he won by TKO. 
Everyone would like to congratulate Coach Aleksander for his amazing stoppage in the second round, and we look forward to supporting his next fight in the foreseeable future. 
The Eagle team is extremely proud of their Coach and he is an inspiration to any fighter wanting to step into the ring, whether it's for the first time, or after several years outside.