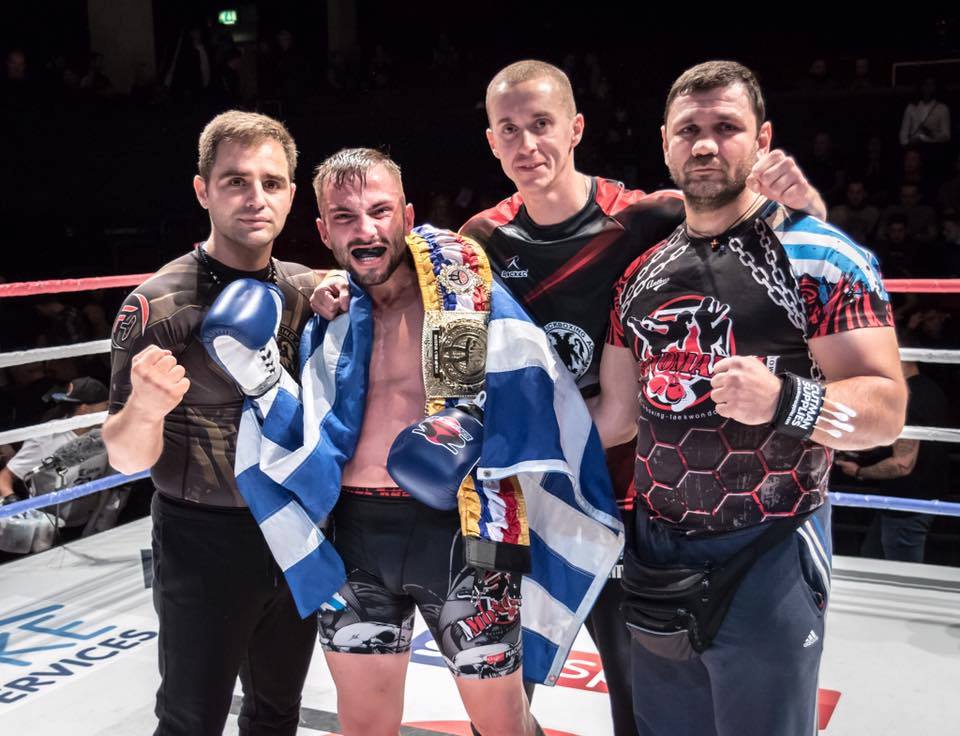 04 Jul

A SHORT INTERVIEW WITH GEORGE KOULALIS

Name: George Koulalis
Age: 27
Age you were fighting? I started fighting at 12 years old
How many fights did you have for The Eagle Kickboxing Academy? I had seven fights with The Eagle Kickboxing Academy when I moved to the UK.
Have you done any other martial arts? Yes, when I was younger my first steps in martial arts was Kyokushin Karate.
How did you join The Eagle Kickboxing Academy? When I was at a very young age, Coach Alex Vorfi was my training partner and he motivated me to be stronger and lose some kgs.
What attracted you to the club? I was attracted by Alex's knowledge and passion for the sport of kickboxing. He is very dedicated and committed and continually improves his knowledge of the sport.
Who were your main sparring partners? Lukasz Lukawski, Joseph Andrew, Svilen Stoychev, the Coach, Alex Vorfi and many guys from Assassins Muay Thai in Melton Mowbray.
Which was your best fight and why? My best fight was with Stuart Lumsden at Super fight Series for the British Title which I won and was a huge achievement for me at that time; it was very an emotional period for me because I lost someone very special to me.  
Do you miss fighting? I miss fighting like a hungry beast!
What do you do now? I'm still training and I am waiting to start again.
In your opinion, which fighter in general has the best:
Kick – Yodsanklai Fairtex
Punch – Mike Zambidis
Knee –Chor Thanasukarn

Who is your favourite fighter of all time?  My favourite fighter is Georgio Petrosyan because of his confidence in the ring and how simple and effective he makes everything look when he is fighting.
Describe your Coach, Alex, in three words: He is Genius!
Looking back, is there anything you would do differently now? I think my past makes me what I am right now, so no.
Is there anyone you would like to thank? My father because he showed me this path and I'm really grateful!