K-1 Kickboxing / Thai Boxing burns between 600 and 1,000 calories for an average adult during one hour of training. It also uses around 22 major muscles.
Enhances your self-discipline
Improves your overall co-ordination
Develops effective self-defence skills
Relieves stress and anxiety
Increases strength and agility
Increases cardiovascular conditioning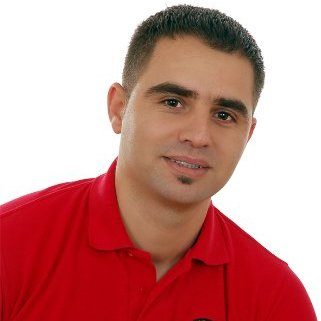 Alex Vorfi
Practising and competing in martial arts since the age of 9, including karate, taekwondo, jiu jitsu, boxing, k-1 kickboxing, muay-thai / thai boxing and MMA striking.
33
70 kg
170 cm
Co-Founder / Head Coach

Lukasz Lukawski
Has 16 years of experience in martial arts including jiu-jitsu, k-1 kickboxing and boxing. He still practises and competes nationally and internationally.
32
68 kg
182 cm
Assistant Coach / Fighter
Event Hours
(48)
Monday

08:00 am - 09:00 am

Alex Vorfi

Monday

09:00 am - 10:00 am

Alex Vorfi

Monday

10:00 am - 11:00 am

Alex Vorfi

Monday

11:00 am - 12:00 pm

Alex Vorfi

Monday

01:00 pm - 02:00 pm

Alex Vorfi

Monday

02:00 pm - 03:00 pm

Alex Vorfi

Monday

03:00 pm - 04:00 pm

Alex Vorfi

Monday

04:00 pm - 05:00 pm

Alex Vorfi

Tuesday

08:00 am - 09:00 am

Alex Vorfi

Tuesday

09:00 am - 10:00 am

Alex Vorfi

Tuesday

10:00 am - 11:00 am

Alex Vorfi

Tuesday

11:00 am - 12:00 pm

Alex Vorfi

Tuesday

12:00 pm - 01:00 pm

Alex Vorfi

Tuesday

01:00 pm - 02:00 pm

Alex Vorfi

Tuesday

02:00 pm - 03:00 pm

Alex Vorfi

Tuesday

03:00 pm - 04:00 pm

Alex Vorfi

Tuesday

04:00 pm - 05:00 pm

Alex Vorfi

Wednesday

08:00 am - 09:00 am

Alex Vorfi

Wednesday

09:00 am - 10:00 am

Alex Vorfi

Wednesday

10:00 am - 11:00 am

Alex Vorfi

Wednesday

11:00 am - 12:00 pm

Alex Vorfi

Wednesday

01:00 pm - 02:00 pm

Alex Vorfi

Wednesday

02:00 pm - 03:00 pm

Alex Vorfi

Wednesday

03:00 pm - 04:00 pm

Alex Vorfi

Wednesday

04:00 pm - 05:00 pm

Alex Vorfi

Thursday

08:00 am - 09:00 am

Alex Vorfi

Thursday

09:00 am - 10:00 am

Alex Vorfi

Thursday

10:00 am - 11:00 am

Alex Vorfi

Thursday

11:00 am - 12:00 pm

Alex Vorfi

Thursday

12:00 pm - 01:00 pm

Alex Vorfi

Thursday

01:00 pm - 02:00 pm

Alex Vorfi

Thursday

02:00 pm - 03:00 pm

Alex Vorfi

Thursday

03:00 pm - 04:00 pm

Alex Vorfi

Thursday

04:00 pm - 05:00 pm

Alex Vorfi

Friday

08:00 am - 09:00 am

Alex Vorfi

Friday

09:00 am - 10:00 am

Alex Vorfi

Friday

10:00 am - 11:00 am

Alex Vorfi

Friday

11:00 am - 12:00 pm

Alex Vorfi

Friday

01:00 pm - 02:00 pm

Alex Vorfi

Friday

02:00 pm - 03:00 pm

Alex Vorfi

Friday

03:00 pm - 04:00 pm

Alex Vorfi

Friday

04:00 pm - 05:00 pm

Alex Vorfi

Saturday

08:00 am - 09:00 am

Alex Vorfi / Lukasz Lukawski

Saturday

09:00 am - 10:00 am

Alex Vorfi / Lukasz Lukawski

Saturday

12:00 pm - 01:00 pm

Alex Vorfi / Lukasz Lukawski

Saturday

01:00 pm - 02:00 pm

Alex Vorfi / Lukasz Lukawski

Saturday

02:00 pm - 03:00 pm

Alex Vorfi / Lukasz Lukawski

Saturday

03:00 pm - 04:00 pm

Alex Vorfi