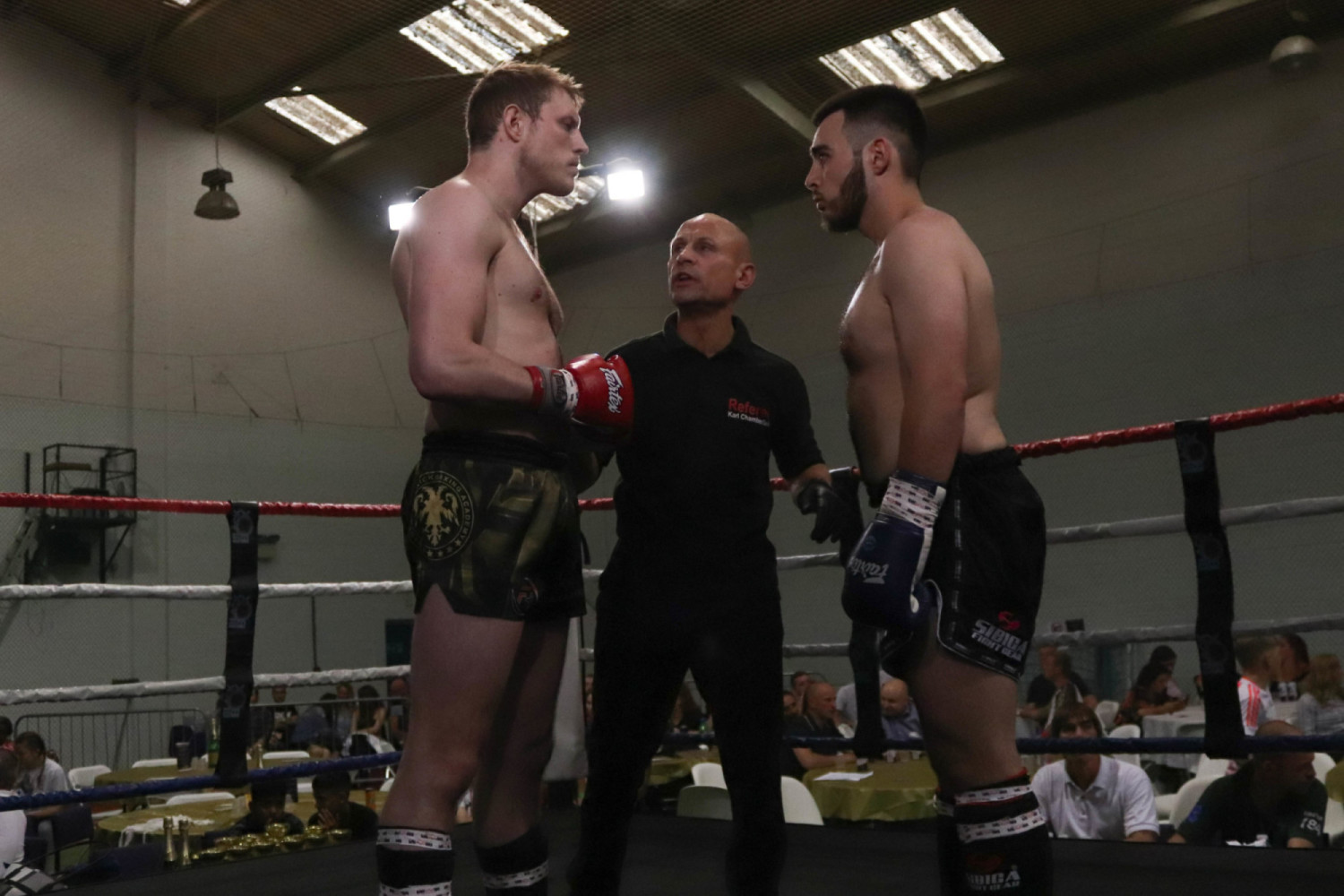 21 Oct

THUNDER AND LIGHTING K-1 SHOW ON 22 JUNE 2019
JOSEPH ANDREWS – V- ARTHUR ARWALIAN
AMATEUR K-1 KICKBOXING BOUT
SATURDAY 22ND JUNE 2019
Joseph Andrews took part in his amateur k-1 kickboxing comeback fight at the Thunder & Lightning show at Leicester Sports Centre on Saturday 22 June, after 2 years out of the ring.  He undertook 3-months hard preparation for this fight to be in the best shape; this combined with a sensible nutrition programme enabled him to be fighting fit on the day.  During the month of June, Joseph also had to balance teaching and training simultaneously, which is not an easy thing to do when you need to remain focused on your training regime.
Joseph put on a great performance over the 3 rounds of his amateur k-1 kickboxing bout.  He was able to utilise a combination of his taekwondo kicks, boxing skills and k-1 experience to overpower his opponent from the start and used his footwork effectively within the ring, which ultimately, gave him the win on the night.  After 2 years out of the ring, this was a very impressive performance and it gave him a confidence boost to continue to improve and grow and to look forward to the next fight.
Joseph has also recently qualified as a level 3 Personal Trainer, so has been able to utilise his new-found knowledge and skills teaching evening classes and providing nutritional advice to members.  He was also preparing for his next fight which took place on Saturday 12th October,  which he also won with a knockout, so had to juggle both his study and training commitments throughout August and September, whilst keeping to a strict diet to cut weight in preparation for the fight.